The Carbondale Area School District honored its senior Boys Basketball and Basketball Cheerleading team members at its Senior Night  Ceremony last Wednesday, February 16, prior to their game versus Holy Cross. Seniors on the Boys Basketball team honored were forward Killian Bannon and team manager Blake Rude. Senior Cheerleaders honored were Sophia Calzola, Alyssa Cosklo, Makenna Fedorchak, Ellie Higdon, Ashley Johannes, Mia Perri, Madison Regal, and Kaylee Steele.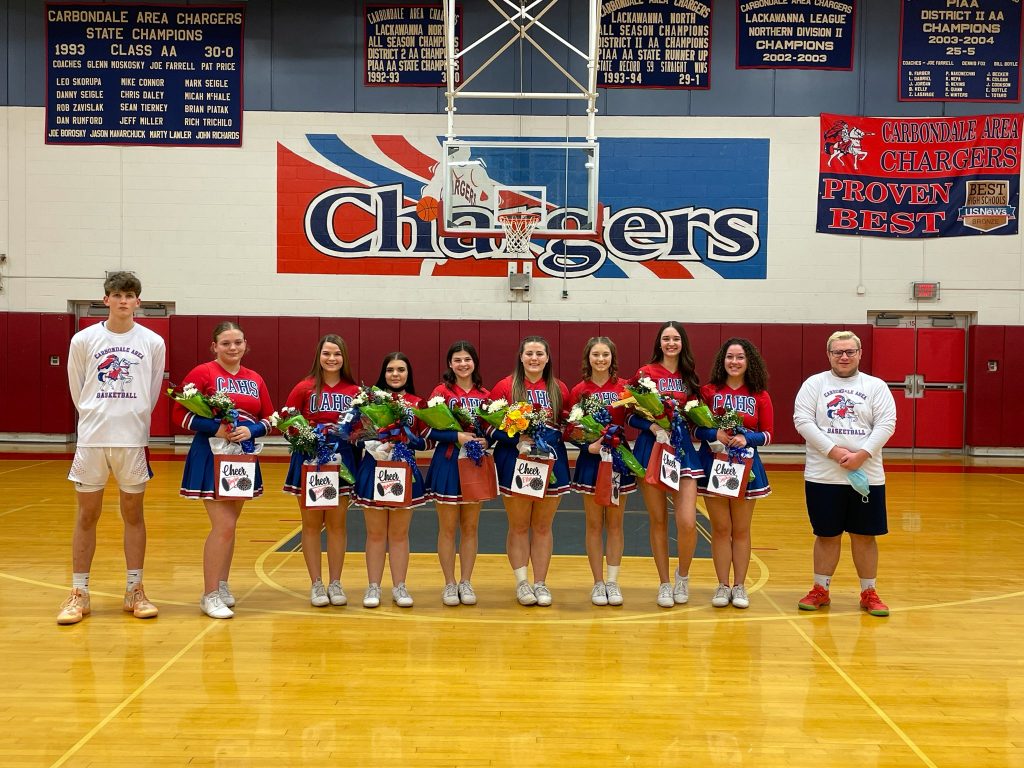 Killian wore #22 in his career at CA and primarily played forward. "The year has been a team effort from everyone on and off the court. The student sections have been unmatched. #22 out." He added (in reference to the playoff win versus Lakeland), "I am glad I was able to help get Coach Mauro his first playoff win as our head coach."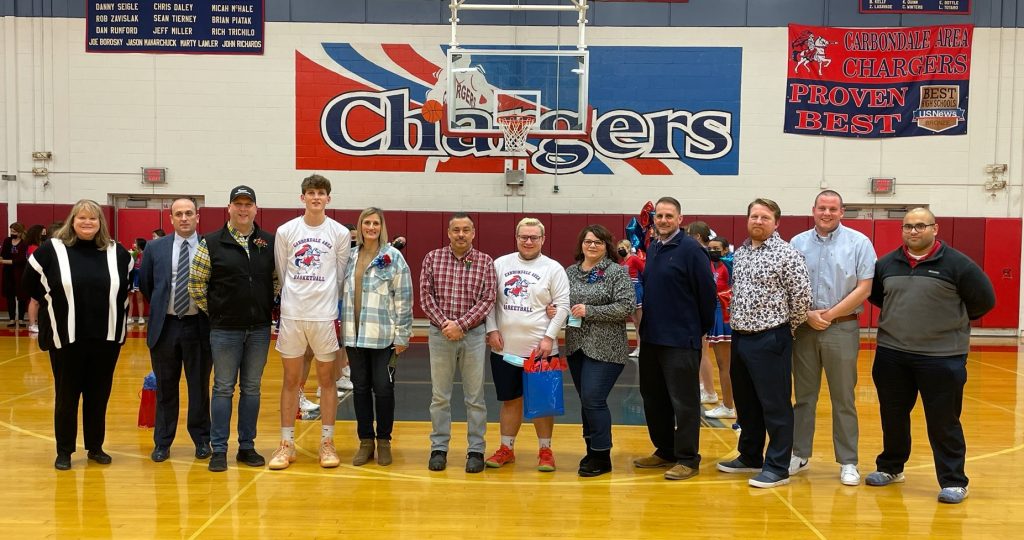 "Killian is a talented player and was a big part of our team. He will be missed next year," explained Coach Mauro.
"It's a bittersweet moment knowing that it was my last time cheering on that court, but all good things must come to an end. I'll miss cheering for my charger family," noted Mia Perri after her final home game.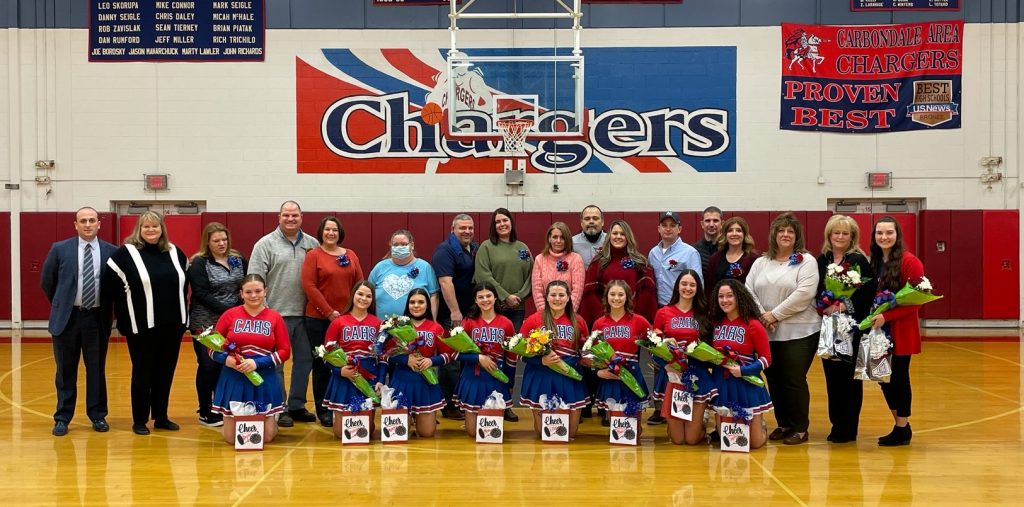 "The girls have done a very nice job this season and throughout their careers providing support to the basketball players. I will certainly miss them and the leadership they brought to our school," said Coach Caviston.
The Carbondale Area School District congratulates all of these seniors and wishes them the best of luck in their future endeavors.