The Carbondale Area School District honored its senior Girls Basketball team members at its Senior Night  Ceremony last Friday, February 11, prior to their game versus Old Forge. Seniors honored were forwards Ellie Higdon and Mia Marrero, as well as scorekeeper Ashton Arthur.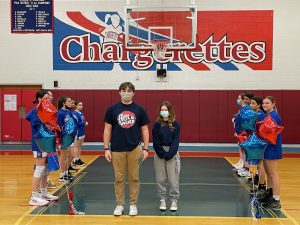 "I enjoyed all my years playing basketball at Carbondale Area," explained Ellie. I want to thank my coaches and fellow teammates for their commitment. Basketball is one of my favorite parts of high school and I will definitely miss these years."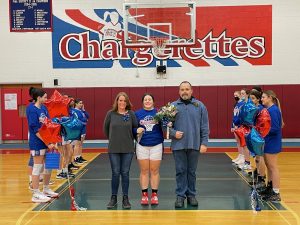 "Every day was a wonderful experience with this team," stated Mia. "I wouldn't trade it for the world."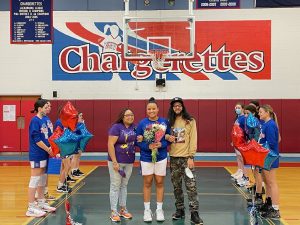 The athletes will certainly be missed, and their presence will be felt for years to come. "Ellie is one of the hardest working and toughest players I've coached in a long time, and Mia is one of the most positive people I know," explained Coach Reckless, who has coached these two girls for four seasons. "She [Mia] is always smiling and has a great attitude about everything. Both seniors are vocal leaders both on and off the court and have a great relationship with their teammates."
The Carbondale Area School District congratulates both Mia and Ellie, as well as Ashton, and wishes them the best of luck in their future endeavors.