A night to honor those inducted into the National Honor Society was held on the evening of March 29, 2023. To be a member, students must achieve an average of 90% or higher. Members were presented with a certificate to celebrate their achievements. Ava Peregrin began the evening with singing The National Anthem. Members spoke of the characteristics necessary to maintain the high standard of NHS. All students were reminded to always strive for and achieve their best.
Students recognized are as follows.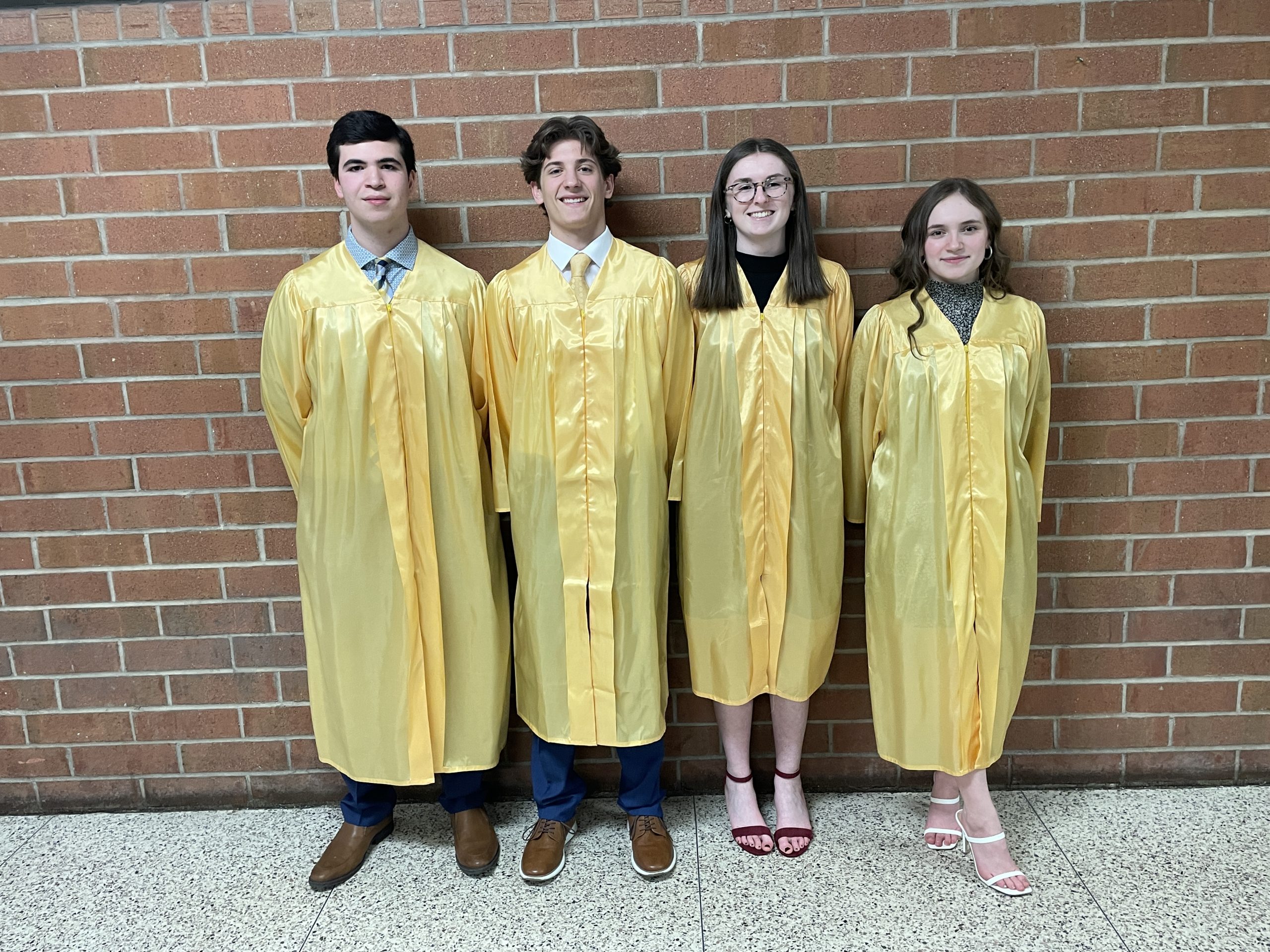 See below for photos from the ceremony.
Congratulations to all the National Honor Society inductees and their families. You make us very proud!