The Carbondale Area Unified Track and Field teams hosted Senior-Parent Recognition Night on Monday, April 25 to honor the seniors who committed themselves to the team.
Michael Reilly really enjoyed his experiences with the Unified Track and Field team. "My season was good. I liked meeting new people. I really enjoyed running the 400, even though it was tiring," he explained.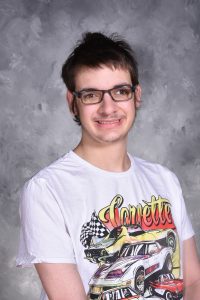 MaKena Sanderson enjoyed competing and working with her teammates. "Over the past four years, I have enjoyed my time being a part of Carbondale Area's Unified Track & Field and Bocce teams. I have learned to work with students of all different abilities and I will be forever grateful for this opportunity. As I graduate from Carbondale Area, I will be forever grateful for Unified sports," explained Sanderson.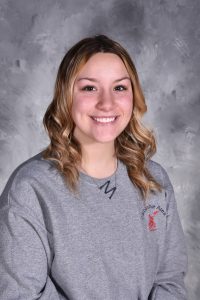 Ms. Samantha Masco, Unified coach, is proud of what the team has accomplished since its start four years ago. "The Unified Class of 2022 are truly a special group of young men and women. They are the first group to participate in Unified sports for their entire four years of high school. They have gone above and beyond to make Carbondale Area a better place spreading the message of kindness and inclusion. They are fantastic role models and teammates. They will certainly be missed," noted Masco.
Throughout the season, the Chargers were very successful in the league and improved each meet. In the 100-meter dash, seniors Isabelle Palmiter, Amber Ogonowski, Blake Rude, Ashton Arthur, Mackenzie Edgar, Tatiana Elston, and MaKena Sanderson have led the way with impressive speed out of the blocks. They have provided a great example for the underclassman runners.  Alexis Price and Michael Reilly have had impressive performances in the 400.
In the field events Blake Rude and Ashton Arthur have had impressive throws in the Shot Put.  The mini-Javelin event has been led by Mackenzie Edgar who has seen her throwing distance increase each meet. Isabelle Palmiter, MaKena Sanderson, Alexis Price, Tatiana Elston, and Amber Ogonowski have also helped the Chargers score valuable points in the field.
The Chargers have dominated the relay events with two teams each placing in all meets this season. The 4 by 100 Meter Relay team of Isabelle Palmiter, Tatiana Elston, Mackenzie Edgar, and Michael Reilly have had a strong showing. Our second relay team of Alan Parry, MaKenna Sanderson, Blake Rude, and Ashton Arthur have placed first in each meet. Shauna Durst has also played a key role in that team as an alternate. The 4 by 400 Meter relay team of Amber Ogonowski, Emma Monnahan, Zachary Staples and anchor runner Josh Berg have had impressive times each meet and continue to dominate each race.
The Carbondale Area School Districts wishes all Unified seniors the best of luck in their future endeavors.