The Chargerettes Soccer team held their Senior-Parent Recognition Night ceremony against Mid Valley last Thursday, October 14. The seven seniors on the team were recognized for their years of service to the team prior to the game.
"I have been a member of the Varsity Soccer team for four years," noted senior captain Ellie Higdon. "It was nice to be honored on Senior Night. It will sure be difficult to say goodbye to my teammates but also to the game. I would like to thank my teammates and coaches for a great experience."
Alexis Price, the team's other senior captain, explained what the game meant to her and thanked everyone who was a part of her journey. "Over the years I learned that it is not about how many goals you score or assists you might have, but it is about the memories you create that will last a lifetime, especially those I created with my team. The Senior Night ceremony was fantastic and I want to give a huge thank you to all who made it happen. Thank you to all my teammates, Coach Cobb, my mom [assistant coach Krea Price], Coach Kielar [former head coach], and my trainer, Coach Jakes, for making my experience playing soccer at CA absolutely wonderful. Also, thank you to my family and friends for always supporting me. I am so grateful to have been a part of this team for the past four years. I will miss it so much!"
"Having seven seniors on a team definitely has its pros and cons, but I have to say that this team has benefited from having upperclassman that demonstrate the behavior I would expect in an ideal teammate," explained Coach Cobb. "They have lead this group to create a close bond. They are more than just teammates, they are friends. Even with the mix of veteran players and new comers each one of them have become assets to the team and will undoubtedly will be missed. "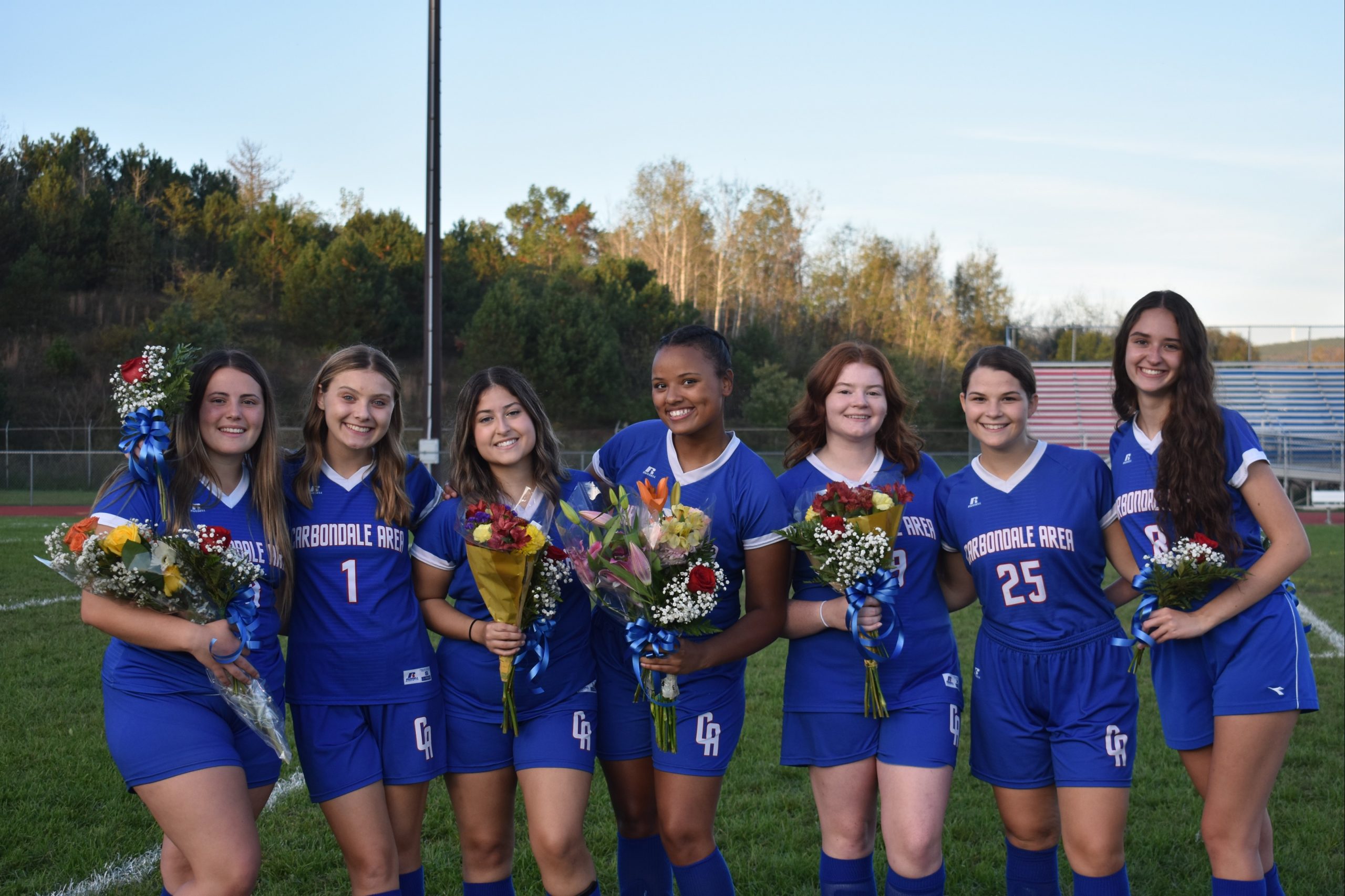 The Chargerettes seniors will play their very last game of their high school careers today when they travel to Mid Valley. The Carbondale Area School District wishes them luck today to end their careers on a positive note and the best of luck in their future endeavors.