Our next Senior Spotlight is Dynasty Romero. Dynasty is the daughter of Desiree Pagan. She has one sister, Dajah Romero, Carbondale Area Class of 2018, and one brother, David Romero, a seventh grader here at the high school.
Dynasty is an Academic Honors student as a result of ranking near the top of her class. She is also a member of the National Honor Society. She is a member of the Spanish Club, Science and Technology Club, and Chorus. She has also been employed at the Carbondale Nursing and Rehabilitation Center for two years. Dynasty enjoys reading, traveling, and spending time with her family and pets. Her favorite CA memory are Mr. Merieski's classes. Her favorite subject is Science, particularly Biology.
Dynasty plans to attend Montclair State University in the fall to major in Child Advocacy and Policy. The Carbondale Area School District congratulates Dynasty on her achievements thus far and wishes her the best of luck in her future endeavors.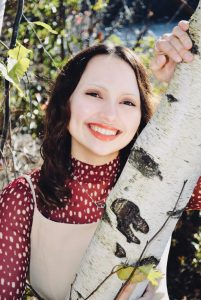 "Let difficult times be a lesson, not a reason to give up. There is always sunshine waiting at the end of a storm. Don't give up."- Dynasty Romero, Carbondale Area Class of 2021 #CarbondaleAreaClassof2021