Our next senior to be highlighted is Avianna "Avi" Pugliese. Avi is the daughter of Lee Anne Pugliese and the late Sergeant First Class (SFC) George Pugliese. She also has two brothers who are recent Carbondale Area graduates: Nick (Class of 2016) and Jon (Class of 2019). Avianna is currently ranked 2nd in the senior class out of 105 students.
Avi, who wore #20 for the Chargerettes, joined the Carbondale Area Girls Varsity Soccer team as a freshman. Her aggressiveness on the field earned her a starting spot on the team in her sophomore year. While on the varsity team, Avi has played multiple positions. Depending on where the team needed her, Avi has been a starting player in the defender, midfielder and forward positions. This past season Avi proved that the midfield and forward positions gave her the best chance to display her soccer skills. She scored on 57% of her shots on goal and assisted in 29% of the Chargerettes overall season goals. She has four goals as a starting forward on varsity. Notably, she played the sport for a total of nine seasons, both for Carbondale Area and in the YMCA Youth Soccer League.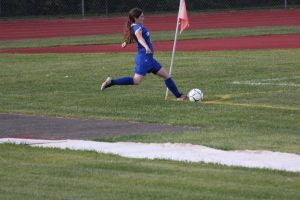 Avi is also involved in other extracurricular activities. She is a two-time state qualifier in Future Business Leaders of America (FBLA) and has participated since her freshman year. She has also been a member of the Spanish Club since ninth grade and the Prosper Team since seventh grade. She is also a member of the Yearbook staff for the Class of 2021. Avi's hobbies include playing soccer, video games, Marvel, playing with her dogs, and watching the Pittsburgh Penguins ice hockey team. Her favorite subject is Spanish and her favorite Carbondale Area memory is hiding Jobo Claus in Mr. Salitsky's Geometry class.
Academically, in addition to being ranked second in the class, Avi is a member of Academic Honors, the National Honor Society, and High Honor Roll her entire high school career. She plans to study Biomedical Engineering at Penn State University in the hopes of helping to create prosthetics. The Carbondale Area School Districts congratulates Avianna on her achievements so far and wishes her the best for continued success in the future.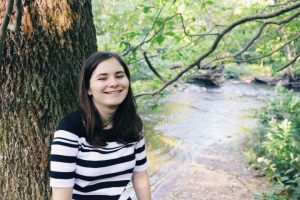 "Don't be afraid of being different, be afraid of being the same as everyone else."- Avianna Pugliese, Carbondale Area Class of 2021
#CarbondaleAreaClassof2021