Our final Senior Spotlight for the Class of 2021 is Valedictorian Bayley Grizzanti. Bayley is the son of Joanna and Michael Grizzanti. He has one sister, Taryn, Carbondale Area Class of 2007.
In high school, Bayley broke the Pole Vault school record with a fourth place District Championship vault of 13-1 (13 feet, 1 inch) as a captain of the Track & Field team. Additionally, he qualified for the PIAA State Track & Field Championship Meet in the High Jump this past season with a 5-9 silver medal effort. Bayley was also a member of the Golf and Soccer teams in high school.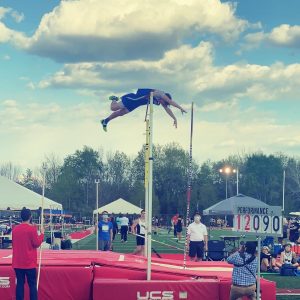 Bayley was also involved in other extracurricular activities during his years at Carbondale Area. He served as the Student Council Treasurer and was a member of Future Business Leaders of America (FBLA), Ski Club, Physics Club, and the National Honor Society. He is employed in the Data Collection department at IRI Scanscap. He also does various landscaping jobs. Additionally, he was also a lifeguard and a busser/runner at Frank's Place.
Bayley's favorite subject is Math- with Geometry being his favorite type of Math. His hobbies include solving Rubik's Cubes, reading, and exercising-particularly running, bicycling, and CrossFit. His favorite Carbondale Area memories are the Student Council trips to New York City, the Powderpuff football game, the FBLA State Conference, and caroling with Mr. Salitsky around the holidays. 
Bayley plans to attend Penn State University Park through the Schreyer Honors College, majoring in Engineering and minoring in Business. The Carbondale Area School District congratulates Bayley on his accomplishments so far and wishes him the best of luck in his future endeavors. #CAProud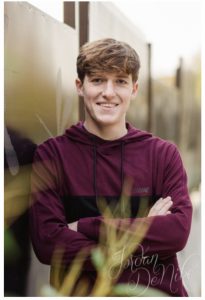 "Stop saying that you're trying. You're either in the process of doing something or you're not. It is ok to not be doing something, but don't convince yourself that you're 'trying' when you're actually doing nothing. Either start doing it or admit to yourself that you haven't started yet and make the change." – Bayley Grizzanti, Carbondale Area Class of 2021