Our next Senior Spotlight is Charger Golf Team member Kyle "KP" Perri. Kyle is the son of James and Debbie Perri and has one sister, Camryn. Kyle also plays third base for the baseball team each spring. He is a member of the Spanish Club, Future Business Leaders of America (FBLA)- where he took first place at states in the Introduction to Business category, Student Council, Science and Technology, and National Honor Society. He is employed at Elkview Country Club in the summer and Elk Mountain Ski Resort in the winter. His hobbies include playing baseball, golfing, skiing, working out, and water skiing.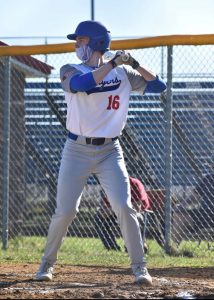 Kyle also excels academically. He is a member of Academic Honors, the National Honor Society, and has been on the High Honor Roll all throughout high school. His favorite subject is math, particularly Geometry. His favorite CA memory is the bus ride to play a baseball game in Philadelphia. His future plans are to attend Penn State and major in Civil Engineering.
The Carbondale Area School District congratulates Kyle on his achievements thus far and wishes him the best of luck in his future endeavors.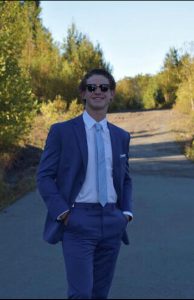 "The only thing that matters in life is what you choose to be now." -Kyle Perri, Carbondale Area Class of 2022 #CarbondaleAreaClassof2022