Our next Senior Spotlight is Mackenzie "Kenzie" Spaid. Stephanie is the daughter of Stephanie and Michael Spaid and the granddaughter of Helen Kane. She has one sister, Michaela.
Mackenzie has excelled academically in her time here at CAHS. She has been a member of Academic Honors and the National Honor Society in her entire time here at the high school. She balanced this with being involved in numerous extracurricular activities. She is a four-year member of the Spanish Club, a three-year member of Student Council, where she served as the freshman class Historian, a two-year member of the Yearbook committee, and a one-year member of the Future Teachers and Library clubs. She is employed at Target in Dickson City in the Guest Services Department and was a Librarian Assistant at the Carbondale Public Library for three years.
Mackenzie's favorite subjects are History and Spanish. She enjoys drawing and painting, ice skating, writing, and singing. She is interested in the arts (music, drama, and art), history, cosmetology, and spirituality. Her favorite CA memory is the Senior Halloween Party. She plans to attend Penn State and major in Psychology with the goal of one day becoming a mental health therapist.
Notably, she is a very talented artist. Some of her artwork is shown below.
The Carbondale Area School District congratulates Mackenzie on her achievements thus far and wishes her the best of luck in her future endeavors.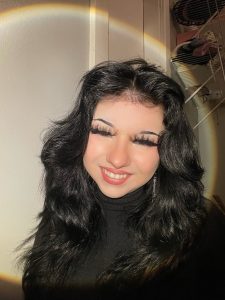 "No matter how big or how small the obstacles you've faced were, the fact that you keep going proves you've won."- Mackenzie Spaid, Carbondale Area Class of 2022 #CarbondaleAreaClassof2022