Taylor Mazza is the next student featured in our "Senior Spotlight." Taylor is the daughter of Megan and Donny Mazza. Taylor has been a Carbondale Area Cheerleader each fall for ten years and was also a member of the CA Soccer team.
Taylor has been involved in numerous extracurricular activities during her years at the high school. She is a member of Student Council for six years, the Spanish Club for four years, Students Against Destructive Decisions (SADD) for four years, the Science and Technology Club for four years, the Medical Careers Club for three years, the Prom Committee for two years, and the Library Club for one year. She was a three-time state qualifier for Pennsylvania Junior Academy of Science (PJAS) and a state qualifier for Future Business Leaders of America (FBLA). She is also a new member of the 2020-2021 Yearbook committee.
Outside of school, Taylor has danced at the Hartford Dance Academy for eleven years and the Carbondale Dance Academy for four years. She is a hostess and busser at Alexander's Family Restaurant.
Taylor's academic achievements include Academic Honors, National Honor Society, and the High Honor Roll each year since seventh grade. Her favorite subject is Biology, which she plans to major in during college at Temple University. After she completes her undergraduate coursework, Taylor plans to attend dental school to obtain a DMD in Dentistry.
Taylor's favorite CA memories are the Friday night football games and pep rallies. The Charger community congratulates Taylor on her past success and wishes her the best of luck with her future endeavors!
"With a positive attitude and determination, you can achieve anything you want in life." -Taylor Mazza, Carbondale Area Class of 2021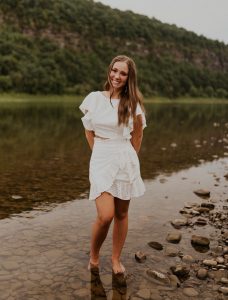 #CarbondaleAreaClassof2021