Senior members of the Boys Basketball team, Cheerleading squad, and Unified Bocce team were honored at the Home Varsity Boys Basketball game versus Dunmore on February 16. A total of nine seniors were recognized at the event.
For Boys Basketball, four-year starter Bryan Salitsky, as well as Jaymire Allen and Chris Severino, were recognized. "I enjoyed my experience playing basketball and am going to miss it. I want to thank my teammates and coaches for an awesome experience here at CA," explained Bryan Salitsky.
"I want to wish the seniors the best of luck in their future endeavors and thank them for the impact they have made in the program," noted Coach Mauro.
Members of the Cheerleading Squad were also honored. Captains Diamond O'Dowd, Audrey Cobb, and Sophie Crozier were recognized.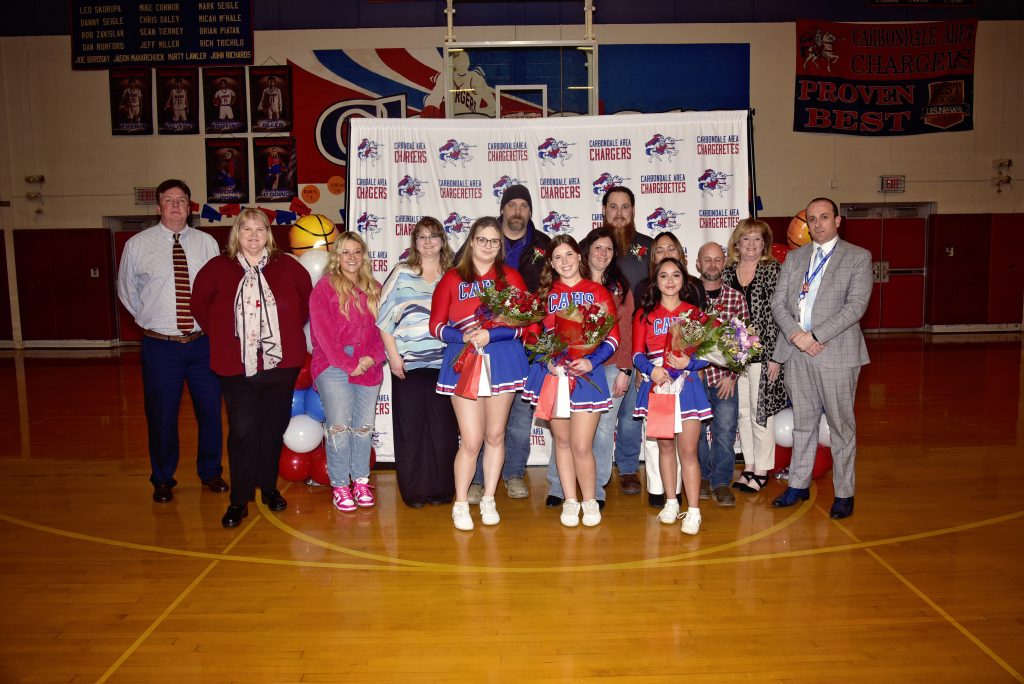 "I want to thank my seniors for their leadership and everything they have done. They will surely be missed," stated Coach Caviston.
"Senior night is something that I will cherish for a lifetime," explained Diamond. "The times spent cheering and making new friends was amazing. I will never forget cheering the team on from the bleachers and going out on the floor to do floor cheers. This will be something I miss and I wish the rest of the girls have great seasons going forward."
Unified Bocce was also honored. Seniors recognized were Joshua Berg, James Iwanowski, and Michael Reilly.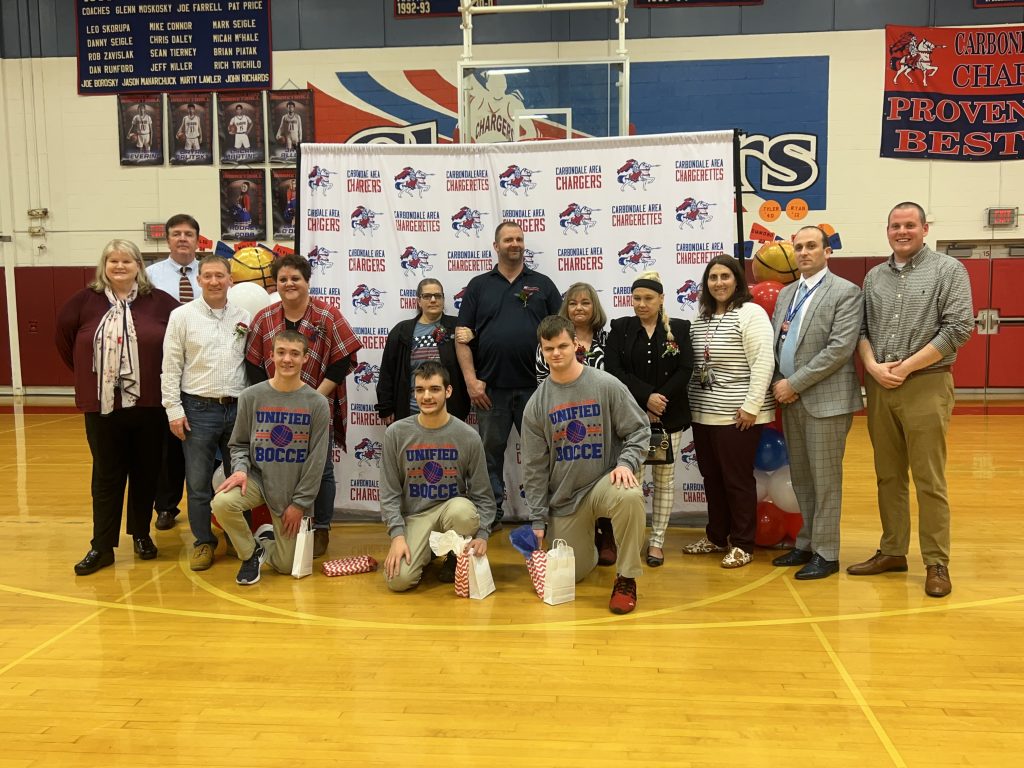 "I am proud of our seniors and thank them for their contributions to not only the Unified Bocce team but for upholding the values Unified stands for- inclusivity and acceptance of all," explained Coach Masco.
Joshua Berg enjoyed the experience. "Unified sports has helped me make friends that will last a lifetime. I really enjoyed my experience with Bocce and look forward to Unified Track."
The Carbondale Area School District congratulates these seniors and wishes them the best of luck in their future endeavors.