Our next Senior Spotlight from the Carbondale Area Class of 2021 is Aniela Connolly. Aniela is the daughter of Nellie and Shawn Connolly. She has an older sister, Bridget, an older brother, Shawn, and a younger sister, Eliana, who is an eighth grade student here at Carbondale Area. Aniela was a member of the Carbondale Area Cheerleading squad each fall for her entire high school career (four seasons).
Aniela is very involved with school activities. In her time at the high school, she has been a member of Student Council for six years, Future Business Leaders of America (FBLA) for four years, Students Against Destructive Decisions (SADD) for four years, the Spanish Club for four years, and the Yearbook committee as a senior. She is also a state qualifier in the Pennsylvania Junior Academy of Science (PJAS) and has been a participant for six years.
Aniela is also very involved with out-of-school activities. She participated in dance for fourteen years at the Kelly Patrick Dance Studio; she is also employed there as a teacher for the younger students. Aniela is a babysitter, too. Her hobbies, in addition to dance and cheerleading, include art and singing. Aniela is a very talented singer; she has sung numerous solos in various concerts in her time here at Carbondale Area.
Aniela is an outstanding student. She is on Academic Honors, the National Honor Society, and the High Honor Roll since seventh grade. Her favorite subject is Science, and she plans to major in Ultrasound Technology at Bloomsburg University so she can become an Ultrasound Technician upon graduation.
Aniela's favorite Carbondale Area memory is "Dinosaur Chats" with Billy Kovaleski in Mr. Perri's class. The Carbondale Area School District congratulates Aniela on all of her achievements and wishes her the best of luck in her future endeavors!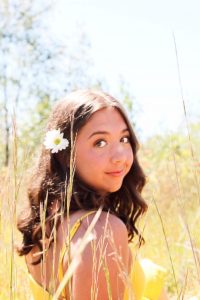 "Surround yourself with people who are only going to lift you higher."- Aniela Connolly, Carbondale Area Class of 2021
#CarbondaleAreaClassof2021