Our next Senior Spotlight is Charger Golf Captain Matthew "Myron" Totsky. Matthew is the son of Joe Totsky and Erika Mauro. He has one brother, Nate Totsky, who is a 2021 graduate of Carbondale Area. Matthew has excelled as a member of the golf team. He most recently qualified for the District Championship Golf Tournament. Last year, he was a Second Team Lackawanna League All-Star.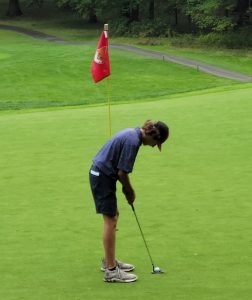 Matthew has excelled academically in his time here at CA. He is a six-year member of Academic Honors, the High Honor Roll, and the National Honor Society. He has balanced this while being involved in numerous extracurricular activities. He has qualified for states as a member of Future Business Leaders of America (FBLA) and is a member of Student Council, Students Against Destructive Decisions (SADD), and Watershed. He is employed at Elkview Country Club and serves as a bag boy. He enjoys golfing, watching sports, and hanging out with his friends.
Matt's favorite subject he took was Home Economics with Mrs. Mark and currently Psychology with Mr. Perri. His favorite CA memory is being the announcer for the 2022 Powderpuff Football Game with Brycen Kelly. He plans on attending Penn State University or the University of Pittsburgh to obtain a four-year degree in business. The Carbondale Area School District congratulates Matt on his achievements thus far and wishes him the best of luck in his future endeavors.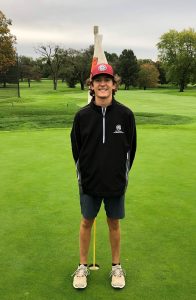 "Your future is only as good as the work you put into it." -Matthew Totsky, Carbondale Area Class of 2023 #CarbondaleAreaClassof2023