Our next senior to be recognized in our Senior Spotlight is Olivia "Liv" Liuzzo. Olivia is the daughter of Jaclyn and Sam Liuzzo. Olivia has played on the Chargerettes Soccer team during the fall and played defense.
Olivia has excelled academically as a student at Carbondale Area. She is ranked 17th in the senior class. As a result, she is a member of Academic Honors, the National Honor Society, and the High Honor Roll. Her favorite subject is Biology.
Olivia has been involved in numerous extracurricular activities in her time here at the high school. She is a member of the Yearbook staff, Future Business Leaders of America (FBLA), Student Council, and Spanish Club. She is also a member of the Track and Field team. Olivia is also employed at the Finch Hill Dairy Bar. Her favorite hobby is playing the guitar.
Olivia's favorite Carbondale Area memory is taking care of pets and Therman the Skeleton in Miss Bailey's class. Her future plans are to attend Bloomsburg University and major in Psychology. The Carbondale Area School District congratulates Olivia on her achievements so far and wishes her the best for continued success in her future endeavors.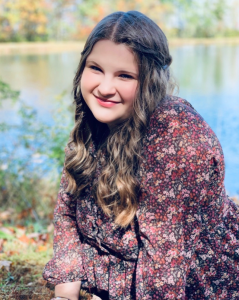 "You get what you work for, not what you wish for." – Olivia Liuzzo, Carbondale Area Class of 2021
#CarbondaleAreaClassof2021