On Tuesday, October 18, 2022, Carbondale Area held its first annual Career Day, in which presenters from various local organizations and affiliations came to introduce students to possible career paths they might be interested in, in the future. Students were provided with presentations on colleges, trade schools, work force, and military options. These presentations outlined the various paths taken to achieve success in the future. 7th and 8th grade students spent the day making a difference while cleaning up around our town.  9th grade students toured the local Career Technology Center with guides who are current CA students and attend CTC. 10th grade students were given the ASVAB. A college fair was also offered .  Some teachers even got involved in offering  "adulting classes." These included: making resumes, budgeting, cooking,  manners, and tire repair. The significance this event holds is that it  may "open students' eyes" to paths they may have never considered otherwise and may help narrow down a college-bound student's list of potential colleges. We look forward to continuing to Charge into the Future.
"Career Exploration Day was a great chance for our students to gain exposure to the wide variety of opportunities that exist outside the walls of Carbondale Area," explained Acting High School Principal Lawrence Gabriel III.  "It's a big world out there.  We feel that we have an obligation to introduce our students to various pathways to success, whether it be post-secondary education, such as colleges or universities, trade schools, military opportunities, or immediately entering the work force.  For our first time providing an experience like this, we've received great feedback and we are looking forward to making improvements and providing a great experience for our students."
Senior Josalyne Livingston, who plans to major in Education, benefitted greatly from the experience. "Career day was a great opportunity. I am glad we had it because I met and talked with a lot of colleges as well as Dawn Toolan, owner of Edison Learning Center. After meeting her, I set up an internship with her day care after our Holiday break." Josalyne is currently completing an internship over at Carbondale Area Elementary.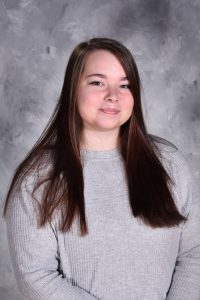 8th Grader Clara Crandall spent the day completing community service. "Cleaning up all the garbage on the trail near the YMCA park was eye-opening as to how poorly people treat the planet, and it showed me that we need to do better as people and as a community," said Crandall. "I'm proud of my school for giving us all the eye-opening opportunity to learn about things that can help us in the future, and for having us do community service to better our community and planet all at once. I will look back on Career Day as one of my many cherished memories of my 8th grade year!"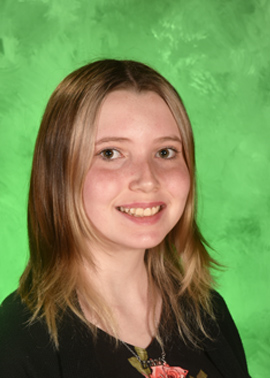 The Carbondale Area School District looks forward to continuing this event in the future. A video from WNEP highlighting the event can be found here: https://www.wnep.com/video/news/crash-course-in-adulting-for-carbondale-area-students/523-b17c6a1d-bf05-4f4b-8b38-c82426dbb1b3.