In celebration of International Women's Day, female students from Carbondale Area participated in Johnson College's "Girls on Fire" event. This event brought young women together to introduce them to non- traditional STEM fields of study.  Students were exposed to a variety of workshops including electrical engineering, mechatronics, technical drafting, computer information, electrical construction, HVAC, and carpentry. Students heard from Johnson College alumni who are currently successful in fields that are typically male-dominated. Students were able to work in Johnson College's state-of-the-art labs using equipment that they otherwise would not be able to use in their traditional classrooms. This event gave the girls a taste of what college life is like and how they can be leaders in STEM in their futures.
Freshman Emma Terrance really enjoyed the event and took a lot from it. "The trip to Johnson College was one of the best field trips I ever went to, and I am now strongly considering going there once I graduate," Terrance noted. "During the trip we did lots of fun things. aMy favorite activities were making candle holders, putting a light circuit together, and the architectural drawing session. My favorite had to be the light circuit simply because it dealt with electricity and assembling things which utilize skills and knowledge. The classes will definitely test your limits and your abilities, but that is what makes it so rewarding. There was not a dull moment and you were always moving and your brain was always working."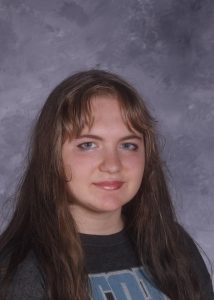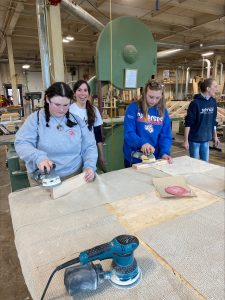 The Carbondale Area School District thanks Johnson College for such a wonderful event for our students!