Our next Senior Spotlight is Charger Football Lineman Gavin "Gart" Connor. Gavin is the son of Tammy and Jon Connor. He has one brother, Garrett, a 2020 CA graduate. Gavin, who wears #51, is a starting Left Guard and Right Defensive Tackle. Gavin is also a Catcher on the Baseball team. He is also a member of the Science and Technology Club and is employed at Convenient Food Mart.
Gavin has excelled academically in his time here at CAHS as a member of Academic Honors, the National Honor Society, and the High Honor Roll throughout his entire high school career. His favorite subject is Engineering, and he is currently in a co-op placement at Ruther and Bower Construction Firm. He has goals of becoming an architect in the future.
Gavin's favorite CA memory is Midnight Madness. He enjoys football, baseball, working construction, and gaming. The Carbondale Area School District congratulates Gavin on his achievements thus far and wishes him the best of luck in his future endeavors.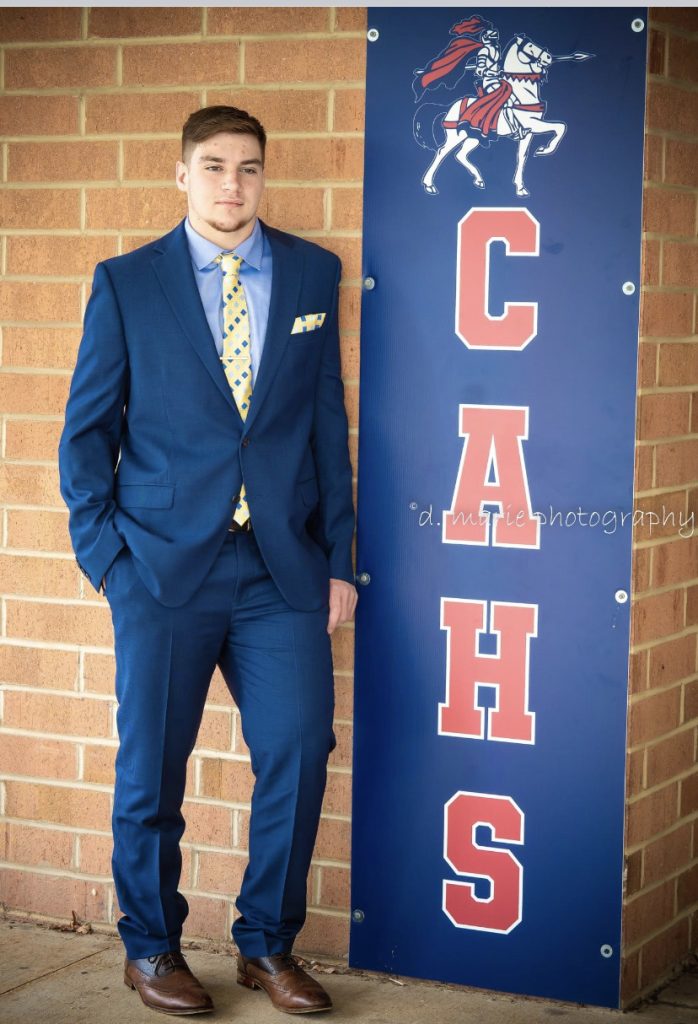 "Doubt kills dreams more than failure ever will." -Gavin Connor, Carbondale Area Class of 2023 #CarbondaleAreaClassof2023