Our next student featured in our Senior Spotlight is Shane Phillips. Shane is the son of Tammy and Wayne Phillips. He is also the grandson of Thomas Carachilo, who has had a profound impact on his life, by helping to raise him and being a positive role model for Shane to look up to and emulate. Shane also has two siblings: Alena Phillips and Kylah Biglin. Shane has been a member of the Carbondale Area Marching Band each fall for the past six years.
In addition to the Marching Band, Shane is involved in the Science and Technology Club, the French Club, the Art Club, Future Business Leaders of America (FBLA), and is also a member of the Yearbook staff. Shane's favorite Carbondale Area memory is Band Camp and his favorite subject is History. He is employed as a Barista at Black and Brass in Honesdale. His hobbies include playing music and trying different kinds of coffee. His future plans are to attend college for Small Business and Entrepreneurship and one day open up his own coffee company.
The Carbondale Area School District congratulates Shane on his accomplishments so far and wishes him well in his future endeavors and dream of one day becoming a coffee shop owner.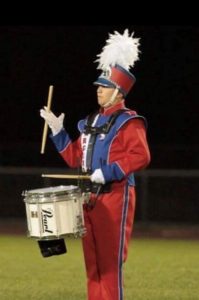 "Never give up on a dream because of the time it will take to accomplish it. The time will pass anyway." – Shane Phillips, Carbondale Area Class of 2021
#CarbondaleAreaClassof2021