Our next senior to be highlighted is cheerleader Erin McHale. Erin is the daughter of Shelly and Frank Muraca and Micah and Jennifer McHale. She also has three siblings: Emma McHale, Kayla McHale, and Charlotte Muraca. Erin has spent the last four years as a football and basketball cheerleader.
Erin has been involved in many extracurricular activities in her time here at Carbondale Area. She has been a member of Student Council for five years, Spanish Club for four years, and Mock Trial for one year. Additionally, she has spent nine years dancing with the Dave Ragnacci School of Dance. She enjoys shopping and doing makeup. Erin's favorite subject is Science, and her favorite CA memory is when the CA cheer squad won the Turonis Tournament Cheerleading Competition during her sophomore year,
Erin also excels academically. She is a member of the National Honor Society, Academic Honors, and the High Honor Roll. She plans to continue her education at Penn State University-Scranton, where she will pursue a degree in Business. The Carbondale Area School District congratulates Erin on her achievements so far and wishes her the best of luck for continued success in her future endeavors.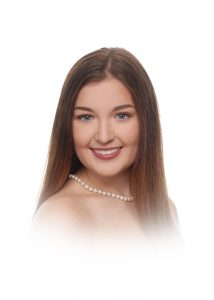 "All our dreams can come true, if we have the courage to pursue them."- Erin McHale, Carbondale Area Class of 2021
#CarbondaleAreaClassof2021