Our next Senior Spotlight is Chargerettes Basketball player Ashley "Epcot" Escott. Ashley is the daughter of Heather and David Escott. She has one older brother, Devin, a 2018 CA alumni, and one younger brother, Ryan Escott, a 7th Grader at CAHS.
Ashley is a four-sport athlete. She was a member of the Chargerettes Soccer team and will be playing Softball in the spring. Additionally, she played Volleyball for the Forest City Lady Foresters in the co-op agreement the two schools have. She also plays on several Travel Softball teams. She is a member of the Science and Technology Club and the Spanish Club. She is also employed at the Carbondale Nursing and Rehab Center in the Dietary department. She is a five-year member of the Honor Roll while balancing all these after-school activities.
Ashley's favorite subjects are Spanish and Health. She enjoys lifting, shopping, and hiking/exploring various places. Her future plans are to obtain a Bachelor of Science in Interior Design and a degree in Retail Management with the hopes of one day opening up her own business. The Carbondale Area School District congratulates Ashley on her achievements thus far and wishes her the best of luck in her future endeavors.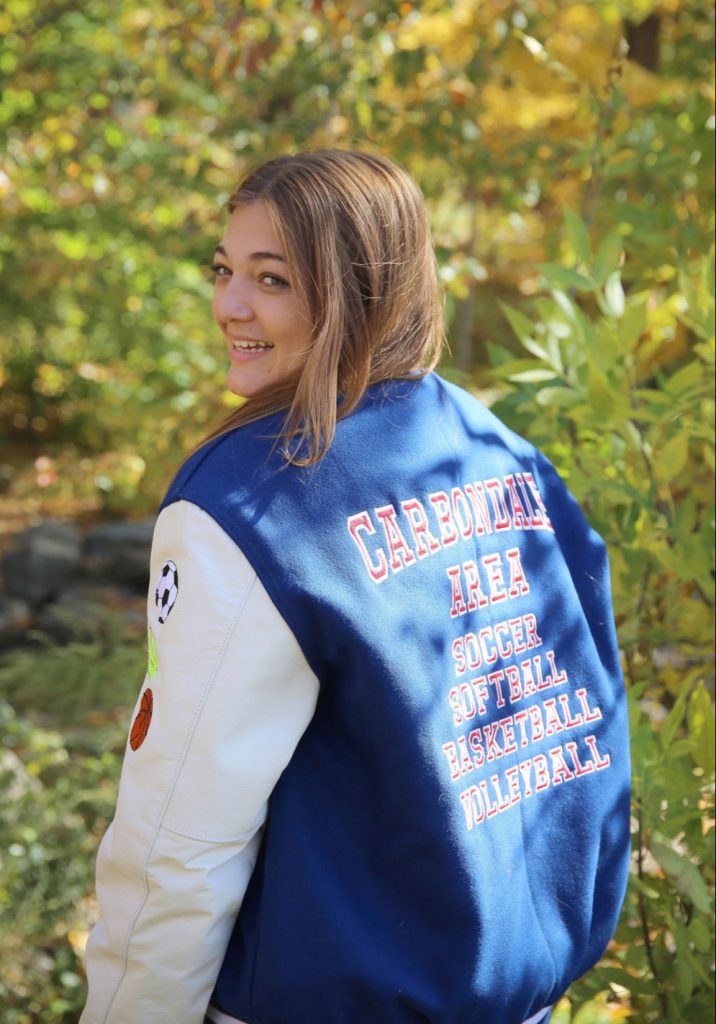 "If you don't take time for your wellness, you will be forced to make time for your illness." -Ashley Escott, Carbondale Area Class of 2023
#CarbondaleAreaClassof2023